WEBSITE DESIGN & IDENTITY
A logo refresh and website design overhaul.
Wendy Werstlein is a potter from Floyd, Virginia. Her previous website hadn't been updated in many years, and no longer reflected her current body of work. I built her a new website using WordPress that utilized gorgeous photographs by Chelsa Yoder to showcase Wendy's rich glazes and nature-inspired organic forms.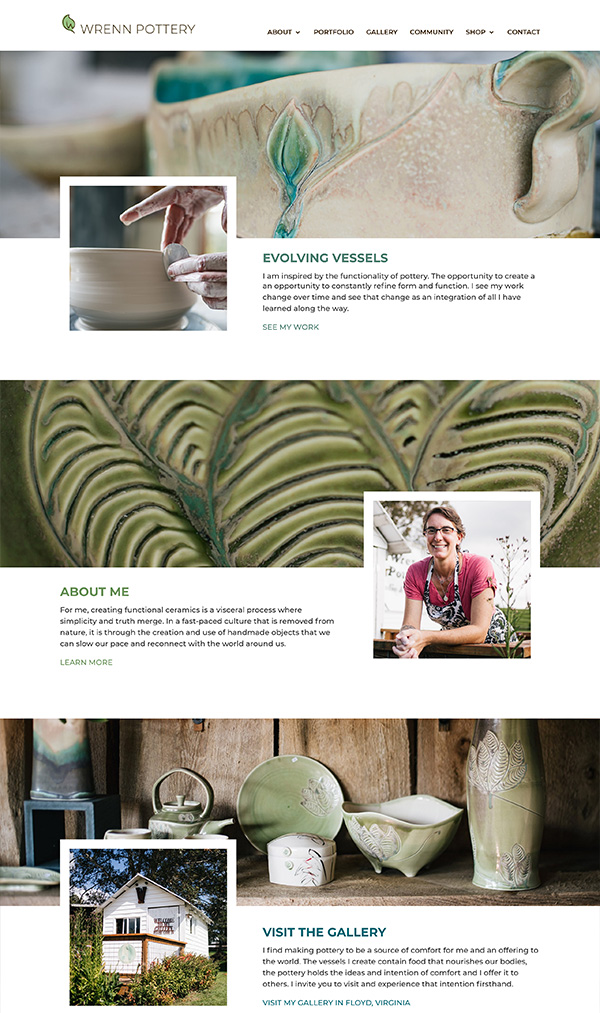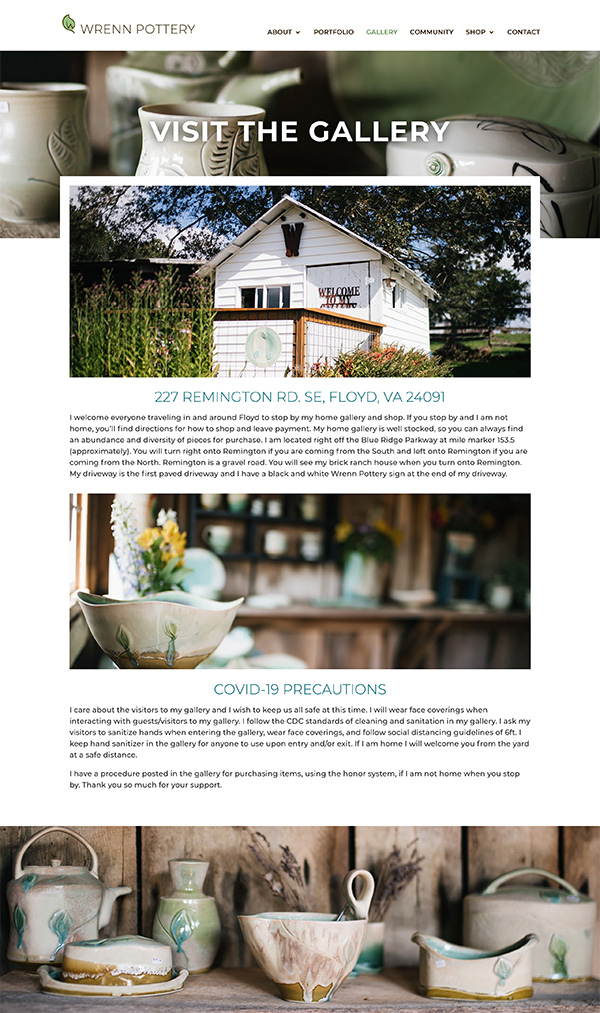 LOGO REFRESH
I made Wendy's logo more readable and modern. Since Wendy's work features a variety of leaf motifs, I kept the leaf outline and incorporated the W into the shape. I also applied the green color slightly off-center because Wendy's glazes ebb and flow along the surface of her pots and I wanted to pay tribute to the beauty of imperfection.